Determination of the Knowledge Levels of The Health Services Vocational School Students about Sharps Injuries
Students' Knowledge of Injuries
Keywords:
sharp injuries, students health occupations, health knowledge
Abstract
Introduction: Health services vocational school (HSVS) students are also at risk for sharps injuries, just like other healthcare professionals. Our study aimed to determine the healthcare students' exposure to sharps injuries, during their clinical practice, their level of knowledge and the precautions they take in case of injury.
Methods: The study, which was designed as descriptive and cross-sectional, was carried out between 15.10-30.10.2021 among SHMYO students. The study population consisted of a HSVS students. In this study, the "Participant Information Form" and the "Sharp Injury Information Evaluation Form" were developed by the researchers by examining the relevant literature.
Results: A total of 383 students, 320 (83.6%) female, and 63 (16.4%) male were included in the study, with a mean age of 20.5±1.4. 90.6% of the participants participated in the bedside practice, 82.2% of them knew the concept of sharp injury. 38 (9.9%) of the participants had a history of sharp injury. Of these, 26 (68.4%) were performed with an injector. Thirteen (34.2%) of the participants with a history of sharp injury reported this.
Discussion and Conclusion: As a result of our study, it was determined that the education and knowledge levels of HSVS students about sharp injuries were below the desired level. In addition, the rate of conversion of learned knowledge into practice skills is low. This important issue should be emphasized better in the curriculum and planning should be done to reflect it in practice.
Downloads
Download data is not yet available.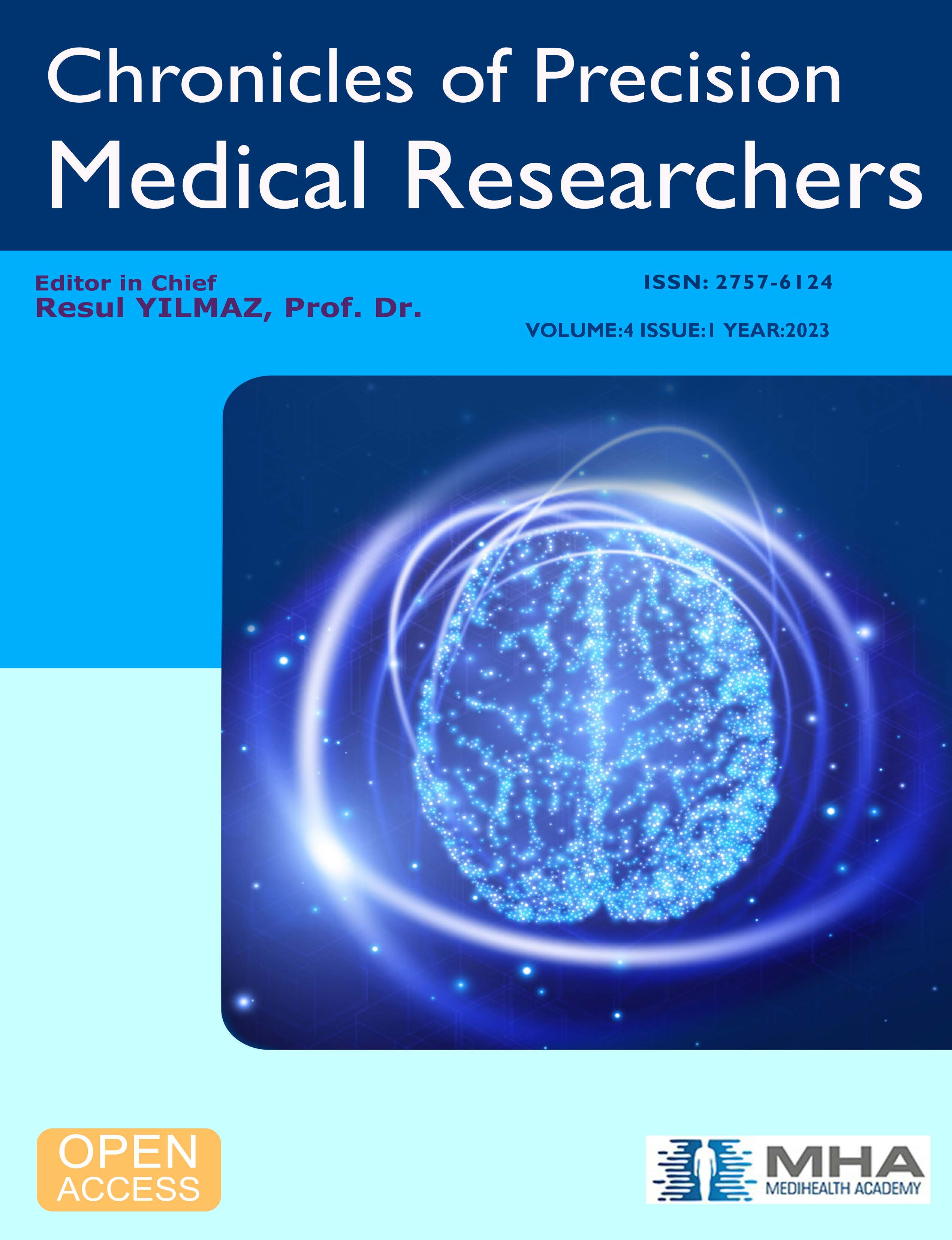 Downloads
How to Cite
ŞAHİNOĞLU, M. S., Dindar Demiray, E. K., Alkan, S. ., & Onturk Akyuz, H. (2023). Determination of the Knowledge Levels of The Health Services Vocational School Students about Sharps Injuries: Students' Knowledge of Injuries. Chronicles of Precision Medical Researchers, 4(1), 101–106. https://doi.org/10.5281/zenodo.7708880
Section
Original Articles
License
Copyright (c) 2023 Chronicles of Precision Medical Researchers
This work is licensed under a Creative Commons Attribution-NonCommercial-ShareAlike 4.0 International License.