Erectile Dysfunction in Patients with Lumbar Herniated Disc
Erectile Dysfunction and Lumbar Disc Herniation
Keywords:
Erektil disfonksiyon, Lomber herniye disk, Depresyon
Abstract
Introduction: Erectile dysfunction (ED), is defined as a man's inability to achieve or maintain a sufficient level of penile erection for sexual intercourse. It is reported that ED's prevalence is between 30-52% in patients aged 40-70. There are many studies examining the effects of chronic pain, diabetes, rheumatoid diseases and knee arthroplasty on ED in the literature. In this study we aimed to examine the effects of lumbar disc herniation on ED.
Material and Method: In this study there are two groups named control group and experimental group. The experimental group includes male patients, who have been admitted to the neurosurgery clinics, diagnosed with lumbar disc herniation clinically and radiological. Patients with a history of other risc factors to ED excluded from the study. Furthermore, patients diagnosed with conus medullaris or cauda equina syndrome were also excluded. VAS scores, whether any motor losses in clinical findings, or any sense or reflex losses were noted. Radiological findings were recorded and classified. FSH, LH, and testosterone levels were noted. IIEF (International Index of Erectile Function), Beck Depression Inventory, and Beck Anxiety Inventory tests were performed. Obtained data was analysed statistically.
Results: No statistically significant ED prevalence differences were found between the patients who have been diagnosed with lumbar herniated disc and the control group. It has been found out that disc location affects ED prevalence and severity and there are statistically significant differences in terms of IIEF-5 scores between the cases of laterally herniated disc and centrally herniated discs. Contrary to other studies in the literature, no significant relationship between VAS and ED was found out.
Conclusion: The higher incidence of ED in patients with centrally herniated disc may be due to the pressure to sacral roots. Therefore, we think that male patients with disc herniation causing central canal compression should be evaluated more
Downloads
Download data is not yet available.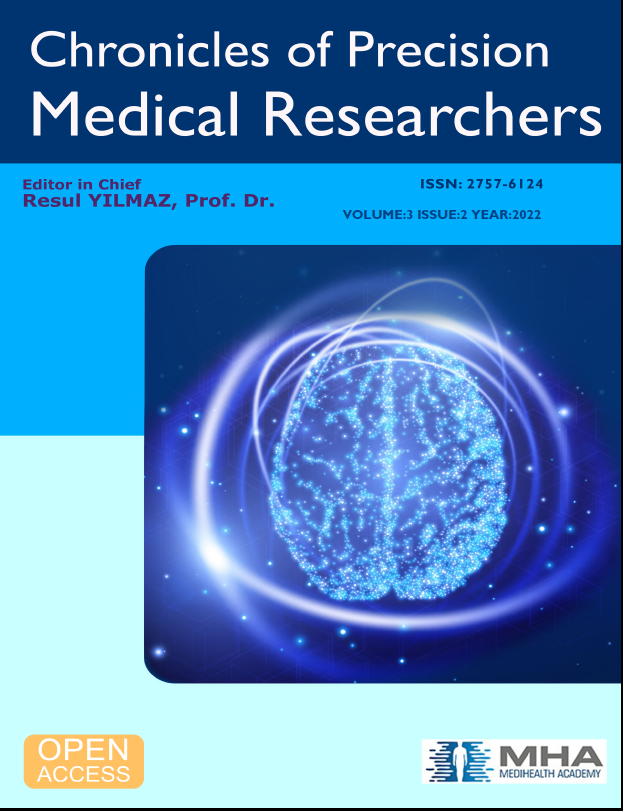 Downloads
How to Cite
Demir, Özgür, Öksüz, E., Erdemir, F. ., & Akıncı, A. T. (2022). Erectile Dysfunction in Patients with Lumbar Herniated Disc: Erectile Dysfunction and Lumbar Disc Herniation. Chronicles of Precision Medical Researchers, 3(2), 46–51. https://doi.org/10.5281/zenodo.6965790
Section
Original Articles
License
Copyright (c) 2022 Chronicles of Precision Medical Researchers
This work is licensed under a Creative Commons Attribution-NonCommercial-ShareAlike 4.0 International License.