Water Absorbent Bubble İngestion In Children Patıents
Water Absorbent Bubble
Keywords:
Child, Water-absorbing bubbles, emergency
Abstract
Water-absorbing bubbles (WAB) are small round objects made of inorganic material that look like candy and are an inexpensive and widely available children's toy. Eight cases who applied to our pediatric emergency outpatient clinic with ingestion of water bubbles were evaluated in order to raise awareness to both physicians and families, due to the increasing concerns after various reports of intestinal obstruction following the ingestion of these bubbles. Patients who applied to the pediatric emergency department of Selçuk University Medical Faculty Hospital between May 2016 and November 2019 due to WAB ingestion were included in the study. The medical records of the patients were evaluated retrospectively. Of the patients included in the study, 5 (62.5%) were male and 3 (37.5%) were female. The mean age of the patients was 38.13±19.88 months, and the median value was 36.00 months. The age range of the patients ranged from 18 months to 74 months. The number of beads ingested varied from a single piece to a handful. The time between ingestion and hospitalization varied between 60 minutes and 5 hours. While 4 (50%) of 8 cases swallowed multiple times, 4 (50%) swallowed singly. When the complaints of the patients were examined, only 2 (25%) patients had symptoms such as abdominal pain, discomfort and nausea. As a result, the number of aspirating bubbles that absorb water is gradually increasing in Turkey. However, the patient who was operated on due to bubble ingestion is not reported, but attention should be paid to late complications.
Downloads
Download data is not yet available.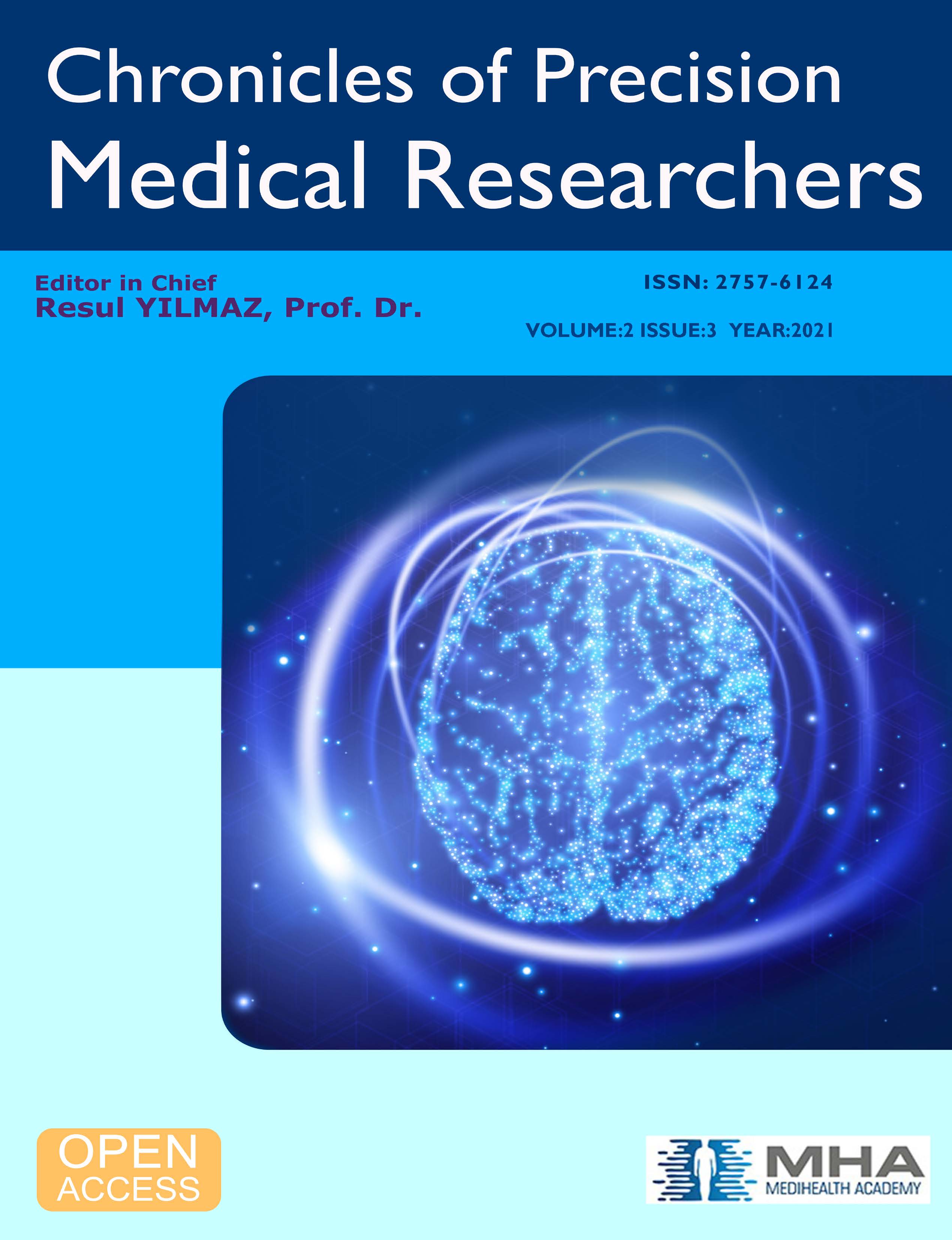 Downloads
How to Cite
Yorulmaz, A., CANDAN, H., & ŞEN, S. (2022). Water Absorbent Bubble İngestion In Children Patıents: Water Absorbent Bubble. Chronicles of Precision Medical Researchers, 3(1), 21–24. https://doi.org/10.5281/zenodo.6371523
Section
Original Articles
License
Copyright (c) 2022 Chronicles of Precision Medical Researchers
This work is licensed under a Creative Commons Attribution-NonCommercial-ShareAlike 4.0 International License.