An Etiological Evaluation of Children with Acute Recurrent Pancreatitis: Based on Genetic Analysis and Pancreaticobiliary Maljunction without Biliary Dilatation
Genetic Analysis and Evaluation of Pancreaticobiliary Maljunction without Biliary Dilatation in Pediatric Acute Recurrent Pancreatitis
Keywords:
Acute recurrent pancreatitis, CFTR, PRSS1, CTRC, pancreaticobiliary maljunction, long common channel
Abstract
Aim: The most common risk factors in acute recurrent pancreatitis (ARP) are genetic and anatomical/obstructive causes. Some cases of ARP have been considered as 'idiopathic' without detailed genetic analysis. The aim of this study is to evaluate the genetic risk factors and the presence of long common channel in cases evaluated as idiopathic ARP.
Materials and Methods: In this study, 19 patients who were evaluated as idiopathic ARP after primary care evaluation, between January 2012 and January 2022, were included. The CFTR, PRSS1, SPINK1 and CTRC genes were analyzed in these patients. The length of the pancreaticobiliary common channel was measured and compared with normal values for age by the evaluation of MRCP imaging.
Results: The mean age was 11.21±3.70 years and 57.9% (n=11) of the patients were female. In 52.6% (n=10) of the cases, the pancreaticobiliary channel length was above the normal values determined for age. Mutations in the CFTR (7/19), PRSS1 (2/19) and CTRC (1/19) genes were detected in 52.6% (n=10) of the patients.
Conclusions: The results of our study showed the presence of genetic risk factors (CFTR, PRSS1 and CTRC) and PBM without biliary dilatation in approximately half of the cases named as idiopathic ARP. In the presence of long common channel without biliary dilatation, diagnostic delay due to the subtle radiological findings may cause gallbladder cancer in adulthood. Therefore, children with ARP should also be evaluated for PBM without biliary dilatation before being labeled as 'idiopathic'.
Downloads
Download data is not yet available.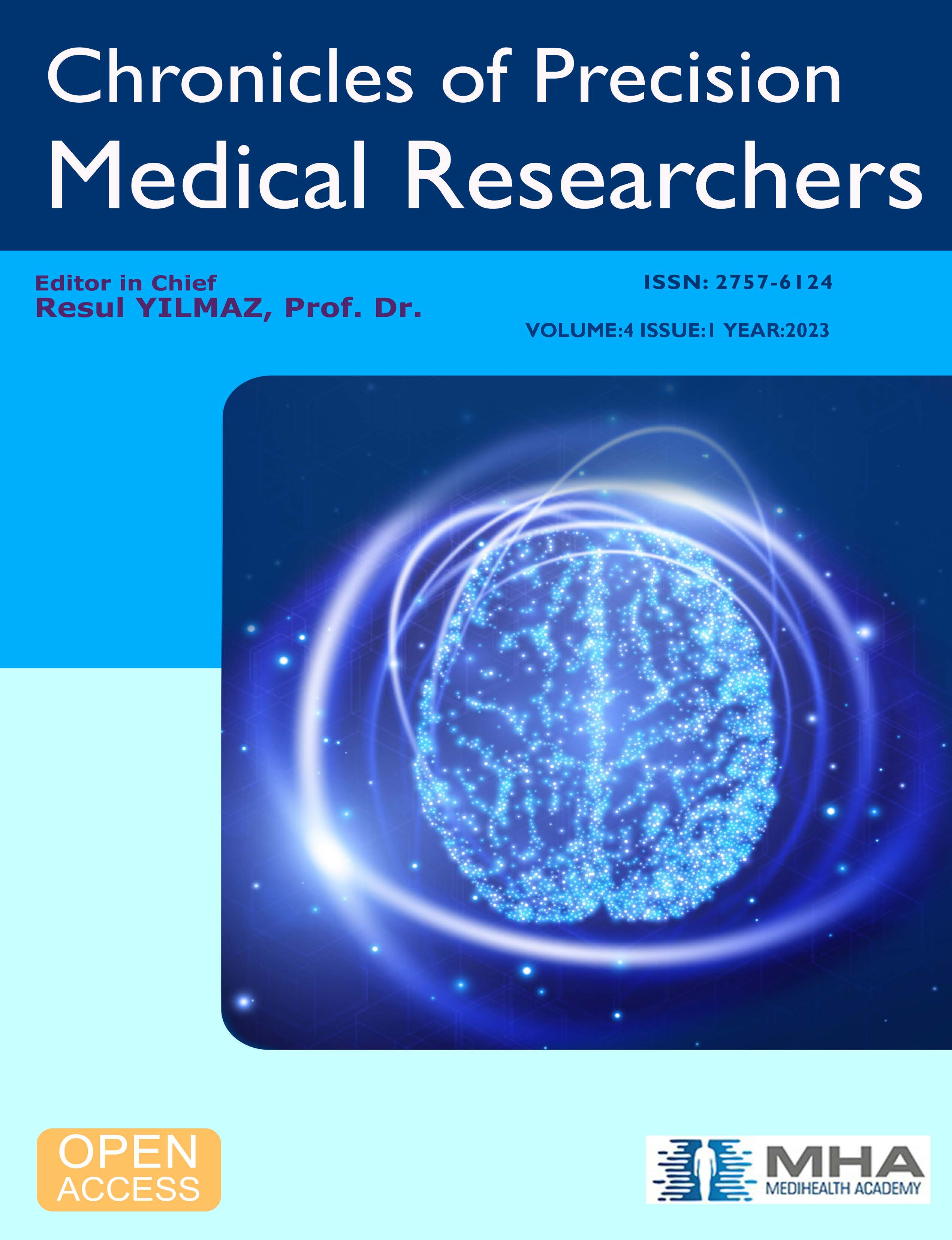 Downloads
How to Cite
Yucel, A., Mutlu, B., Kerimoglu, U., Asil, M. ., Ozbek, O., Ozcan, E. ., Gumus, M., Unal, G., Pekcan, S., & Yuksekkaya, H. A. (2023). An Etiological Evaluation of Children with Acute Recurrent Pancreatitis: Based on Genetic Analysis and Pancreaticobiliary Maljunction without Biliary Dilatation: Genetic Analysis and Evaluation of Pancreaticobiliary Maljunction without Biliary Dilatation in Pediatric Acute Recurrent Pancreatitis. Chronicles of Precision Medical Researchers, 4(1), 7–14. https://doi.org/10.5281/zenodo.7718933
Section
Original Articles
License
Copyright (c) 2023 Chronicles of Precision Medical Researchers
This work is licensed under a Creative Commons Attribution-NonCommercial-ShareAlike 4.0 International License.