Oral Isotretinoin Intake and Thyroiditis: Exploring the Association of a Rare Side Effect
Isotretinoin can cause thyroiditis
Keywords:
Isotretinoin, thyrotoxicosis, thyroiditis
Abstract
Aim: Isotretinoin has been widely used to treat severe and resistant acne. While it has many beneficial effects, it is not without undesirable consequences. Most commonly, hypothyroidism has been reported as an adverse effect on the thyroid hormone pathway, which is an infrequent presentation of isotretinoin intake.
Case presentation: In this report, we present the case of a 21-year-old woman who had taken oral isotretinoin for severe acne vulgaris for one month and subsequently complained of palpitations. On physical examination, tachycardia was noted. Laboratory tests and imaging results were consistent with thyroiditis. After discontinuing isotretinoin treatment, all symptoms and laboratory test results improved within one month.
Conclusion: Hyperthyroidism is a rare adverse effect associated with isotretinoin treatment. Therefore, it is recommended to closely monitor thyroid function tests at more frequent intervals during the course of isotretinoin treatment.
Downloads
Download data is not yet available.
References
Acmaz G, Cinar L, Acmaz B, et al. The Effects of Oral Isotretinoin in Women with Acne and Polycystic Ovary Syndrome. Biomed Res Int 2019;2019:2513067.
Cortese C, Corona R. Taking advantage of a side effect of isotretinoin. Arch Dermatol 2003;139(3):376-7.
Masood MQ, Hakeem H. Isotretinoin associated reversible hypothyroidism. Thyroid 2011;21(9):1039-40.
Minuk E, Jackson R. Thyrotoxicosis developing while on isotretinoin. J Am Acad Dermatol 1986;15(1):120.
Guler E, Babur Guler G, Yavuz C, Kizilirmak F. An unknown side effect of isotretinoin: pericardial effusion with atrial tachycardia. Anatol J Cardiol 2015;15(2):168-9.
Villarroya F, Giralt M, Iglesias R. Retinoids and adipose tissues: metabolism, cell differentiation and gene expression. Int J Obes Relat Metab Disord 1999;23(1):1-6.
Popescu CM, Popescu R. Isotretinoin therapy and inflammatory bowel disease. Arch Dermatol 2011;147(6):724-9.
Gursoy H, Cakmak I, Yildirim N, Basmak H. Presumed isotretinoin-induced, concomitant autoimmune thyroid disease and ocular myasthenia gravis: a case report. Case Rep Dermatol 2012;4(3):256-60.
Brzezinski P, Borowska K, Chiriac A, Smigielski J. Adverse effects of isotretinoin: A large, retrospective review. Dermatol Ther 2017;30(4).
Kim HS, Park HJ, Lee JY, Cho BK. A rare side-effect of systemic isotretinoin treatment: hoarseness. J Eur Acad Dermatol Venereol 2006;20(10):1389-90.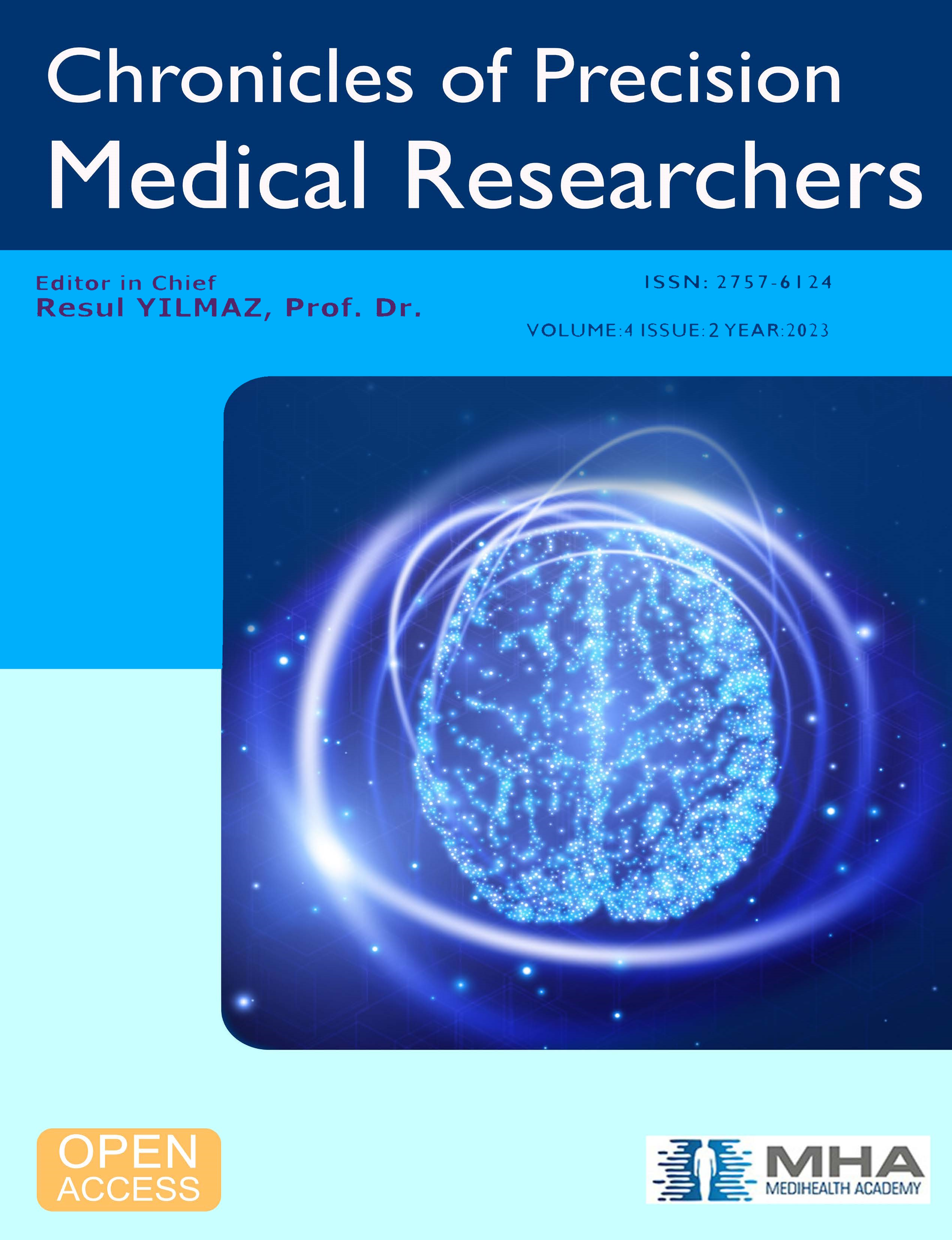 Downloads
How to Cite
Cizmecioglu, A. (2023). Oral Isotretinoin Intake and Thyroiditis: Exploring the Association of a Rare Side Effect: Isotretinoin can cause thyroiditis. Chronicles of Precision Medical Researchers, 4(2), 185–187. https://doi.org/10.5281/zenodo.8202027
License
Copyright (c) 2023 Chronicles of Precision Medical Researchers
This work is licensed under a Creative Commons Attribution-NonCommercial-ShareAlike 4.0 International License.