EVALUATION OF THE FACTORS AFFECTING THE CLINICAL COURSE AND PROGNOSIS IN A GROUP OF PATIENTS WITH TRANSVERSE MYELITIS
Clinical course and prognosis in transverse myelitis
Keywords:
Transverse myelitis, prognosis, clinical findings, etiology
Abstract
Aim: Acute transverse myelitis is a spinal cord inflammatory disease that can occur at various spinal levels. It is extremely rare but can cause severe disability and even death. In this study, we aimed to evaluate the clinical findings, etiologic factors, and their effects on prognosis in a group of patients with acute transverse myelitis.
Materials and Methods: The study included 30 patients with acute transverse myelitis who were hospitalized at our clinic between January 2012 and December 2018. Hospitalization and discharge modified Rankin Scales, basic demographic data, treatments, lesion level, imaging, and CSF findings were recorded.
Results: Sixteen (53%) of the patients were male and 14 (47%) were female. The mean age was 54 years (16-84 years). While 13.3% of the cases developed into multiple sclerosis during follow-up, the etiology was malignancy in 16.6%, neuromyelitis optica in 6.6%, and infectious pathologies in 6.6%. Gender, age, parity of sphincter involvement, CSF protein, high hospitalization MRS score, and number of hospitalization days were identified as prognostic factors (p values were p=0.017, p=0.002, p=0.0013, p=0.019, p=0.001, p=0.002, respectively). High hospitalization rankin score and increased number of hospitalization days were correlated with poor prognosis at discharge (Pearson correlation coefficient r=0.886, p<0.001; r=0.675, p<0.001, respectively).
Conclusion: Acute transverse myelitis may have many different etiologies. Even in patients who meet the diagnostic criteria, multiple sclerosis can develop during follow-up. Long-term monitoring and paraneoplastic processes should be considered in myelitis. Furthermore, determining the factors affecting prognosis is useful in predicting the long-term clinical course of patients and guiding treatment.
Downloads
Download data is not yet available.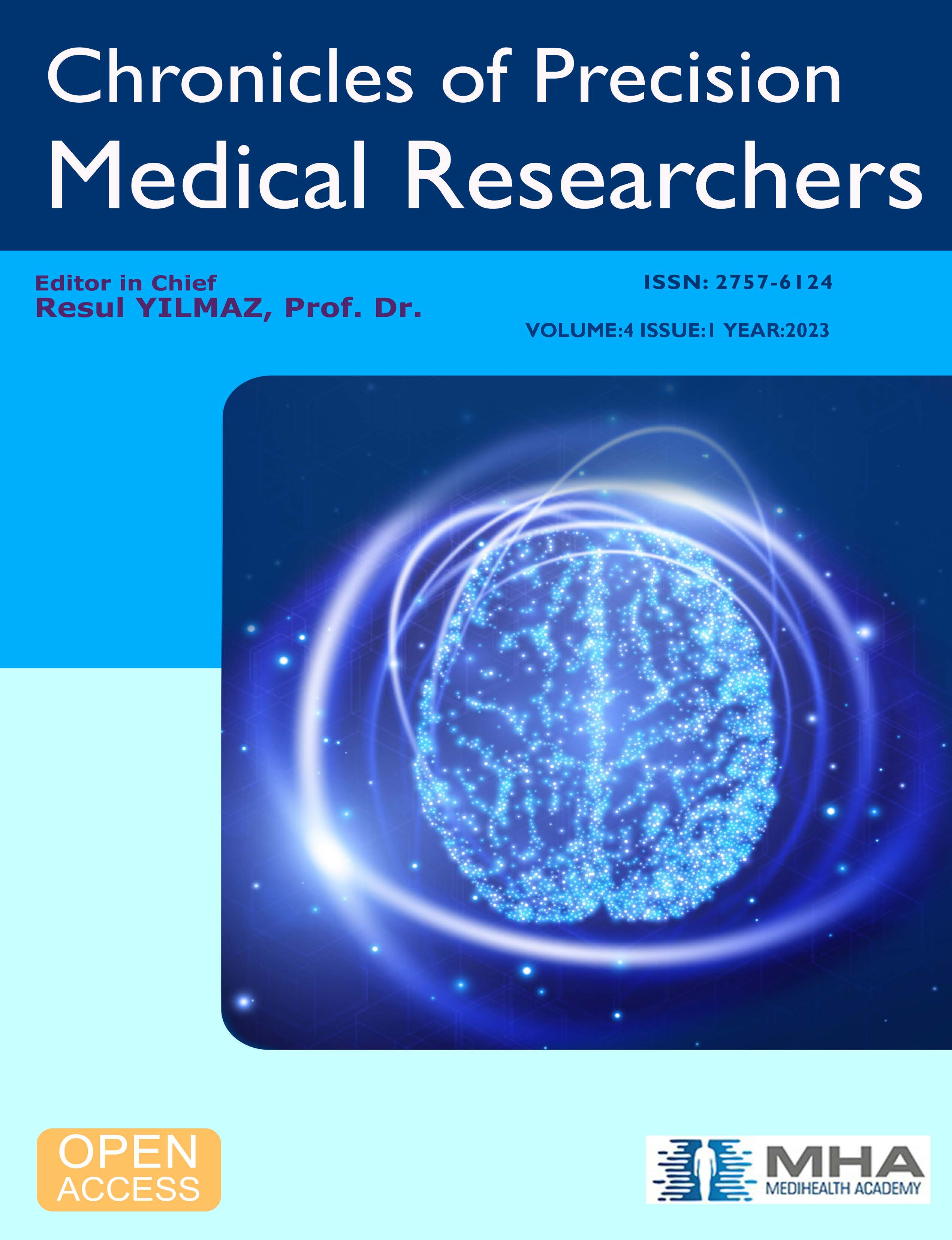 Downloads
How to Cite
KURT GÖK, D., & Baydemir, R. (2023). EVALUATION OF THE FACTORS AFFECTING THE CLINICAL COURSE AND PROGNOSIS IN A GROUP OF PATIENTS WITH TRANSVERSE MYELITIS: Clinical course and prognosis in transverse myelitis. Chronicles of Precision Medical Researchers, 4(1), 73–78. https://doi.org/10.5281/zenodo.7709549
Section
Original Articles
License
Copyright (c) 2023 Chronicles of Precision Medical Researchers
This work is licensed under a Creative Commons Attribution-NonCommercial-ShareAlike 4.0 International License.