The Long-Term Therapeutic Effect of Pazopanib in the Treatment of Metastatic Extraosseous Ewing Sarcoma
Pazopanib in Ewing Sarcoma
Keywords:
Extraosseous Ewing Sarcoma, pazopanib, treatment
Abstract
Ewing sarcoma is the second most common bone cancer in children, and is an aggressive bone and soft tissue cancer in children and young adults. Extraosseous tumors account for approximately 20% of all tumors, with the pelvis being the most commonly affected bone. The 5-year overall survival rate for localized cancer treated with a multimodal approach such as chemotherapy, radiotherapy, and surgery is 70%, but it is less than 30% for metastatic cancer. Poor prognostic factors include pelvis or sacrum primary localization, age over 18, large tumor size, and elevated lactate dehydrogenase levels. Pazopanib's therapeutic effect in the treatment of metastatic extraosseous Ewing sarcoma is unknown. There are only a few case reports about the effectiveness of pazopanib. We present a case of metastatic extraosseous Ewing sarcoma that was successfully treated solely with pazopanib for 8 years without chemotherapy.
Downloads
Download data is not yet available.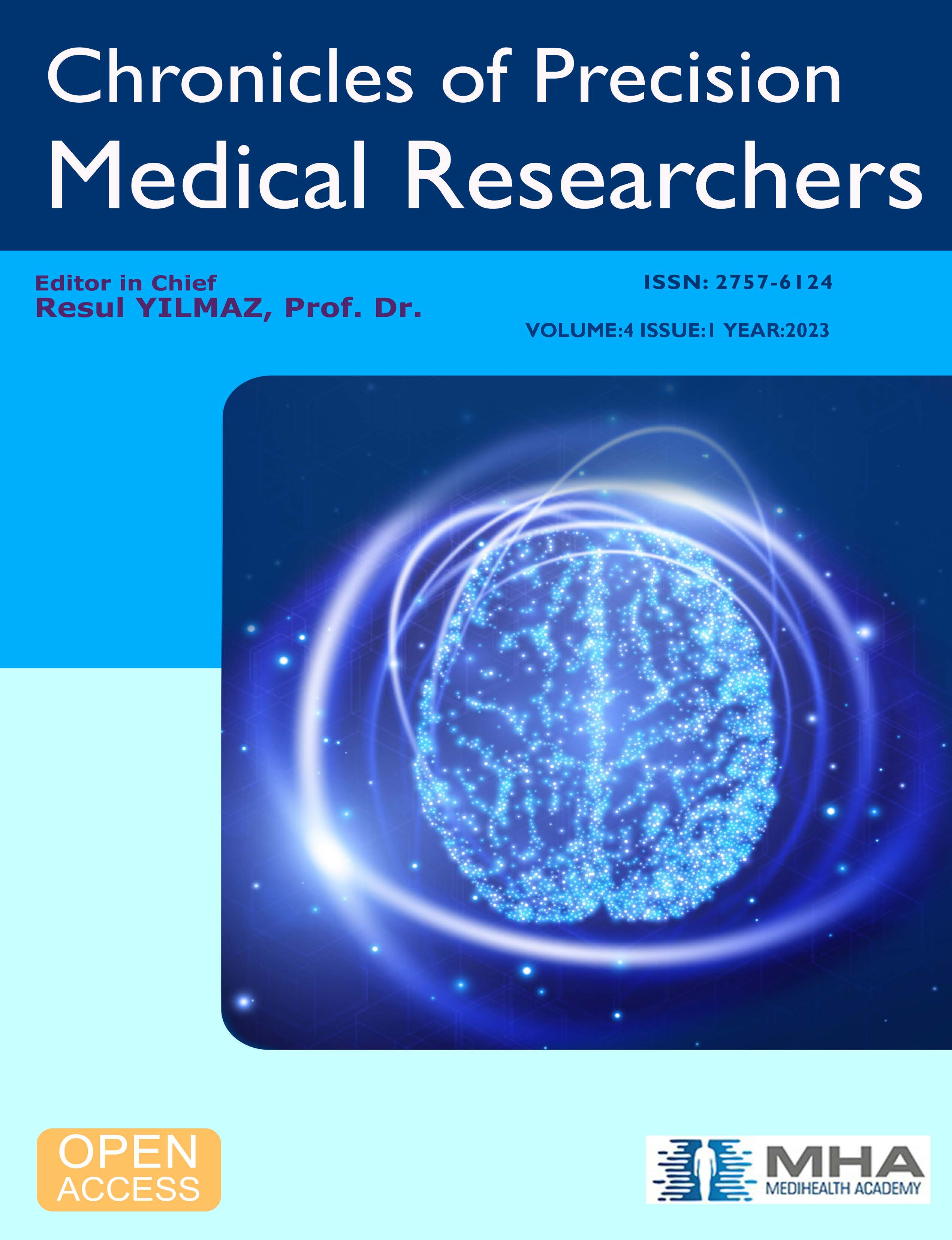 Downloads
How to Cite
Kayıkçıoğlu, E., Onder, A. H., Cetin, F. B., & Citil, G. (2023). The Long-Term Therapeutic Effect of Pazopanib in the Treatment of Metastatic Extraosseous Ewing Sarcoma: Pazopanib in Ewing Sarcoma. Chronicles of Precision Medical Researchers, 4(1), 117–118. https://doi.org/10.5281/zenodo.7709543
License
Copyright (c) 2023 Chronicles of Precision Medical Researchers
This work is licensed under a Creative Commons Attribution-NonCommercial-ShareAlike 4.0 International License.