Ewing's sarcoma family of tumors in children: The results from a single center
Ewing's Sarcoma family tumors in children
Keywords:
Ewing sarcoma family of tumor, children, prognosis
Abstract
Aim: The aim of this study is to review of the clinical characteristics and outcome of children with Ewing' sarcoma tumors of family (EFT).
Material and Method: Oncology charts of children who were pathologically diagnosed with EFT were reviewed retrospectively. The clinical features, treatment approaches and treatment results of the patients were recorded. In addition, neutrophil/lymphocyte ratios (NLR) and platelet/lymphocyte ratios (PLR) were calculated from the complete blood counts of the patients.
Results: Fifty patients were included in the study. The age of the patients ranged from 9.6 months to 17.5 years (median, 10.1 years). The male/female ratio was 25/25. The most common complaint was pain (n= 43, 86%). There were 16 patients (32%) with extraosseous involvement. There were 6 patients (12%) with regional lymph node metastasis. Distant metastases were detected in 12 patients. Six patients had distant metastases in the lung, while six patients had other distant metastases. Overall and event-free survival rates were 60.1±8.9% and 52.5±8.2%, respectively. The follow-up period of the patients ranged from 0.2 years to 15.7 years (median, 3 years). Although female gender, advanced disease, high lactate dehydrogenase value, tumor volume > 10 cm3, age ≥ 12, presence of anemia and neutrophil lymphocyte ratio had a negative prognostic effect on survival, it was not statistically significant. The negative effect of metastatic disease and PLR > 150 on event-free survival was found to be statistically significant.
Conclusion: A multidisciplinary approach is very important in the treatment of EFT. Although it did not affect survival in our study (may be related to the small number of patients), new treatment approaches are needed in high-risk patients.
Downloads
Download data is not yet available.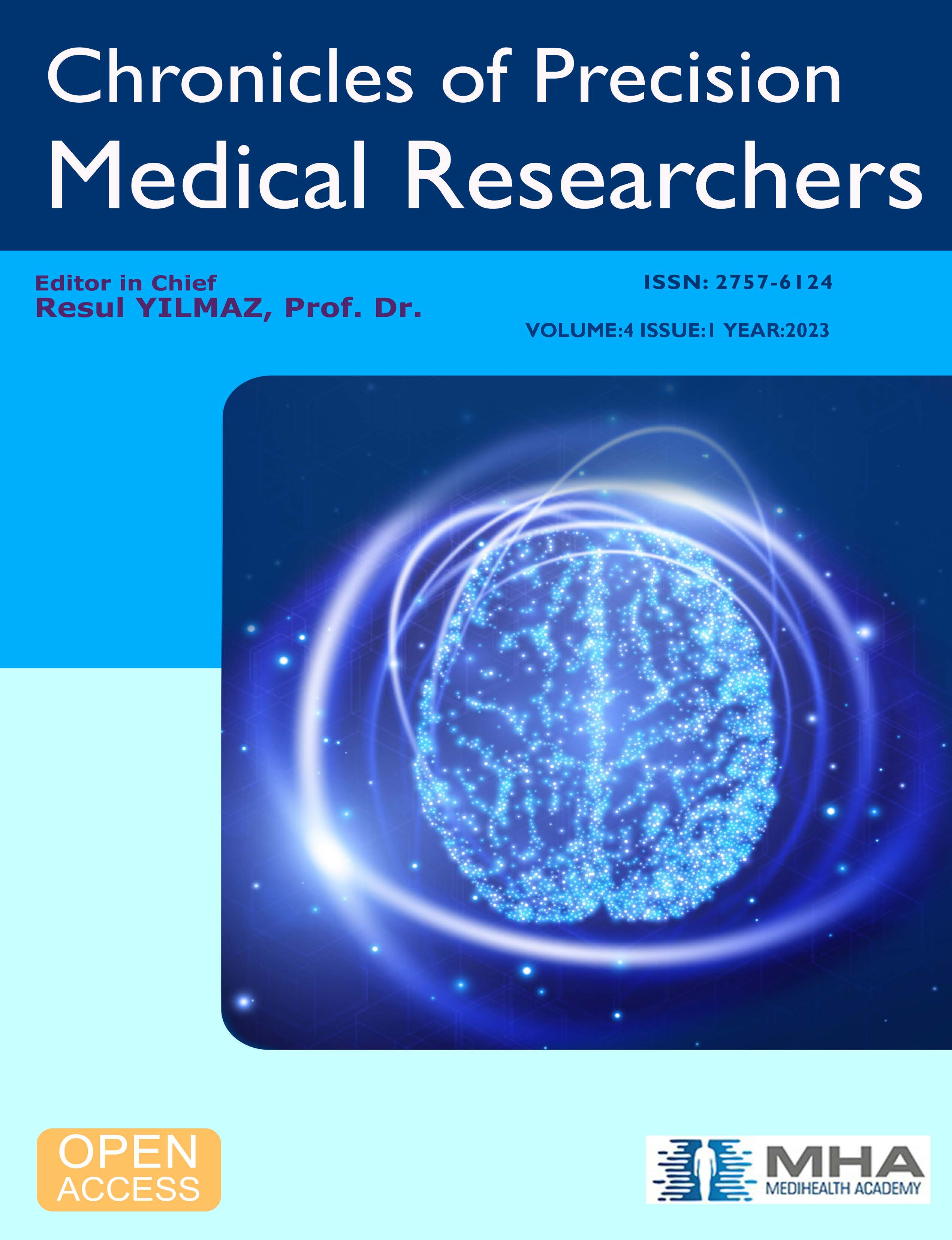 Downloads
How to Cite
Saran, R., Aydın, B. K., Kara, B., Çelik, Z. E., Düzova, M., & Koksal, Y. (2023). Ewing's sarcoma family of tumors in children: The results from a single center: Ewing's Sarcoma family tumors in children. Chronicles of Precision Medical Researchers, 4(1), 59–63. https://doi.org/10.5281/zenodo.7722358
Section
Original Articles
License
Copyright (c) 2023 Chronicles of Precision Medical Researchers
This work is licensed under a Creative Commons Attribution-NonCommercial-ShareAlike 4.0 International License.