Childhood osteosarcoma: The experience of a single center
Osteosarcoma in children
Keywords:
osteosarcoma, child, prognosis
Abstract
Aim: In this study, it was aimed to evaluate the clinical features, treatment approaches and outcomes of patients with childhood osteosarcoma.
Material and Method: From 2006 to 2022, the oncology files of patients with osteosarcoma diagnosed and treated at Selçuk University hospitals between 2006 and 2022 were retrospectively reviewed.
Results: In this period, 24 children with osteosarcoma were included in the study. The male/female ratio was 1/1. The patients' age ranged from 7.8 to 17.2 years (median, 13.9 years). The most common site was the femur (n: 14, 58.3%). The follow-up period of the patients ranged from 9 months to 16.2 years (median, 3.15 years). Eight patients (33.4%) died with progressive disease. Overall and event-free survival rates were 58.6% ± 11.7% and 61% ± 10.2%, respectively. A negative effect of lactate dehydrogenase enzyme elevation at the time of diagnosis was observed on the overall survival rate (p=0.021). Although the overall survival rate was low in patients with metastatic disease at the time of diagnosis, the difference was not statistically significant (p=0.059).
Conclusion: Survival rates similar to those in osteosarcomas with localized disease, unfortunately, still cannot be achieved in metastatic osteosarcomas, which remains a serious problem. Therefore, new treatment approaches are needed in patients with metastatic osteosarcoma.
Downloads
Download data is not yet available.
References
Winsnes K, Federman N. Malignant bone tumors. In: Fish JD, Lipton JM, Lanzkowsky P, editors. Lanzkowsky's Manual of Pediatric Hematology and Oncology. London: Elsevier; 2022. p. 563-82.
Kutluk M, Yeşilipek M. Pediatric cancer registry in Turkey (Turkish Pediatric Oncology Group & Turkish Pediatric Hematology Association). JCO Global Oncol 2018; 4(suppl 2): 67s. doi:10.1200/jgo.18.25100
Bielack S, Paulussen M, Helman L. Bone tumours. In: Caron HN, Biondi A, Boterberg T, Doz F, editors. Oxford Textbook of Cancer in Children., Oxford: Oxford University Press; 2020. p. 219-30. https://doi.org/10.1093/med/9780198797210.001.0001
Vasquez L, León E, Beltran B, Maza I, Oscanoa M, Geronimo J. Pretreatment Neutrophil-to-Lymphocyte Ratio and Lymphocyte Recovery: Independent Prognostic Factors for Survival in Pediatric Sarcomas. J Pediatr Hematol Oncol. 2017;39(7):538-546. doi: 10.1097/MPH.0000000000000911
Whelan JS, Bielack SS, Marina N, et al. EURAMOS-1, an international randomised study for osteosarcoma: results from pre-randomisation treatment. Ann Oncol. 2015;26(2):407-14. doi: 10.1093/annonc/mdu526
Mirabello L, Troisi RJ, Savage SA. Osteosarcoma incidence and survival rates from 1973 to 2004: data from the Surveillance, Epidemiology, and End Results Program. Cancer. 2009;115(7):1531-43. doi: 10.1002/cncr.24121
Kantar M, Cetingül N, Azarsíz S, Kansoy S, Sabah D, Memiş A, Başdemir G, Burak Z. Treatment results of osteosarcoma of the extremity in children and adolescents at Ege University Hospital. Pediatr Hematol Oncol. 2002;19(7):475-82. doi: 10.1080/08880010290097297
Varan A, Yazici N, Aksoy C, Gedikoğlu G, Yalçin B, Akyüz C, Kutluk T, Büyükpamukçu M. Treatment results of pediatric osteosarcoma: twenty-year experience. J Pediatr Orthop. 2007;27(2):241-6.
Ayan I, Kebudi R, Ozger H. Childhood osteosarcoma: multimodal therapy in a single-institution Turkish series. Cancer Treat Res. 2009; 152: 319-38. doi: 10.1007/978-1-4419-0284-9_17
Eker N, Tokuc AG, Yılmaz B, Aktaş Z, Buğdaycı O, Erol B, Senay E, Aras S. Outcomes of Osteosarcoma in Children Without High-Dose Methotrexate: Could It Be Less Toxic Without Effecting Survival Rates? J Adolesc Young Adult Oncol. 2022;11(3):252-258. doi: 10.1089/jayao.2021.0075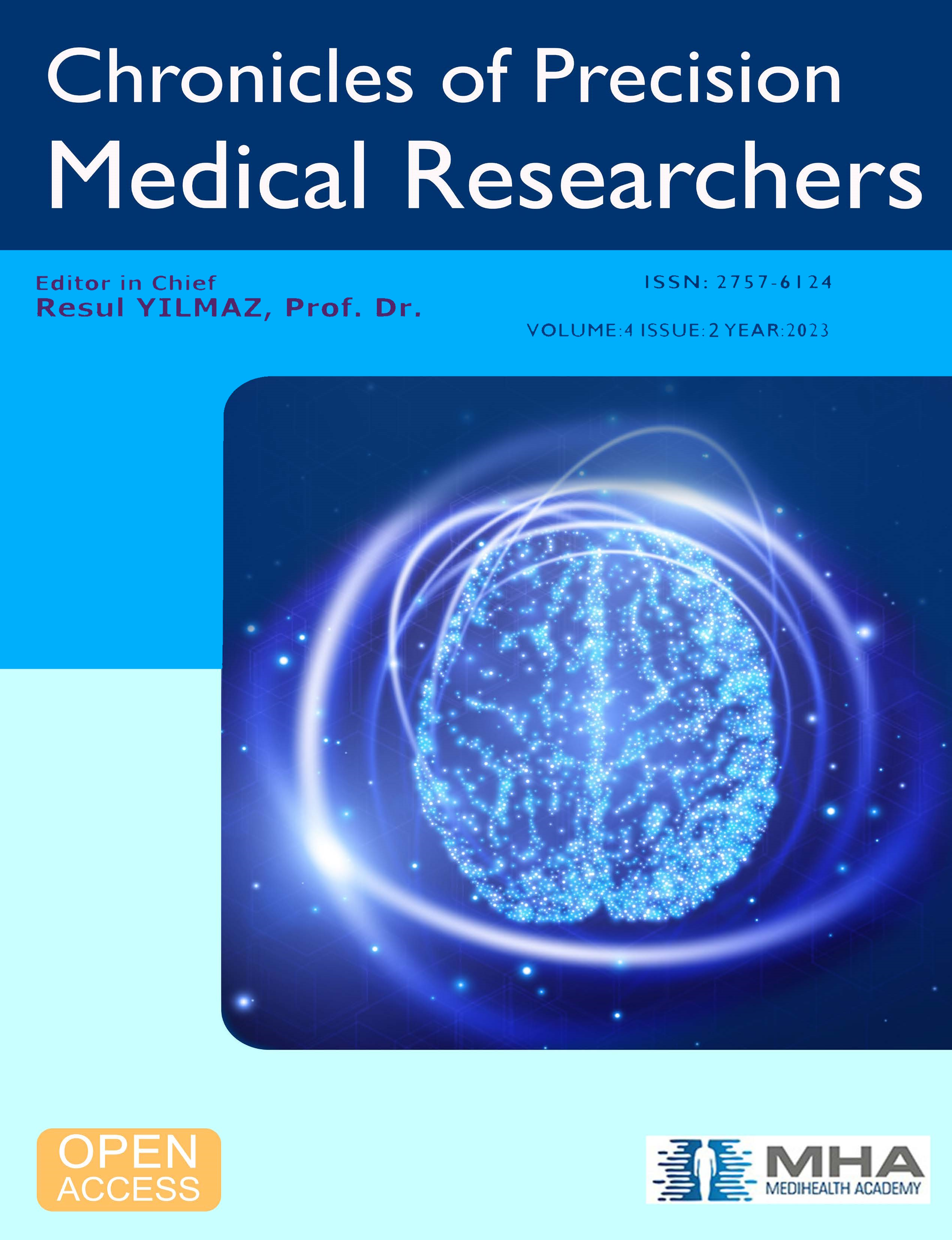 Downloads
How to Cite
Yilmaz, S., Kara, B. ., Aydin, B. K., Celik, Z. E., & Koksal, Y. (2023). Childhood osteosarcoma: The experience of a single center: Osteosarcoma in children . Chronicles of Precision Medical Researchers, 4(2), 126–130. https://doi.org/10.5281/zenodo.7715554
Section
Original Articles
License
Copyright (c) 2023 Chronicles of Precision Medical Researchers
This work is licensed under a Creative Commons Attribution-NonCommercial-ShareAlike 4.0 International License.